Year 1
Welcome to Year 1!
We have a wonderful teaching team, which includes Mrs Jukes, Mrs Bather, Mrs Drysdale, Miss Parveen, Miss Naz and Mrs Andrews. 
In Year 1, the children have the opportunity to learn lots of new skills through small group and whole class teaching. In maths, the children develop mathematical understanding and reasoning through practical activities. In writing, we will develop our sentence writing skills using a variety of fiction and non-fiction texts.  This term, we will be learning about two significant artists Van Gogh and Lowry, answering the big questions. We will have the opportunity to learn about the history and the artwork produced with many opportunities to be creative with art, oracy , story time and writing.
Our P.E. day in Year 1 will be every Thursday and children will receive weekly spelling homework every Friday. 
Thanks 
Year 1 
Term 1 - 
Heroes and Villians
We have been spending some time getting to know each other. The children have settled well into their new routines. Well done everyone. 
This term we have been learning about heroes and villains from different fairy tales. We read the Gingerbread Man, we had great fun trying to help him escape from the sneaky fox. The children suggested helicopter rescues, trampoline jumps over the river, pirate ship kidnaps and flying unicorn rescues. Their imaginations were running wild it was fabulous. At the end of the topic we got to make some yummy gingerbread men. They were delicious.
Another task we particularly enjoyed was designing and making our very own fairy tale masks. We worked hard on thinking about what we could use and how we could make them.
Once we had made them we loved using our surroundings to recreate a scene from the fairy tale. 
As part of this topic we were really lucky and got to go and see a Cinderell pantomine. We travelled across Birmingham in our 2 coaches. This was almost as exciting as the show itself. The children loved pointing out places they had been and their homes. We thought the ugly step-sisters were funny, especially when they sprayed us with water.  We wanted Cinderella to fall in love with her friend Buttons because he made us laugh but she didn't love him. She loved the prince.
We were very tired after our long day and some of us had a snooze on the coach on the way back to school. It was a long day for all of us. 
We learnt about verbs in English, we came up with lots different ways to say how the Fairy Godmother waved her magic wand.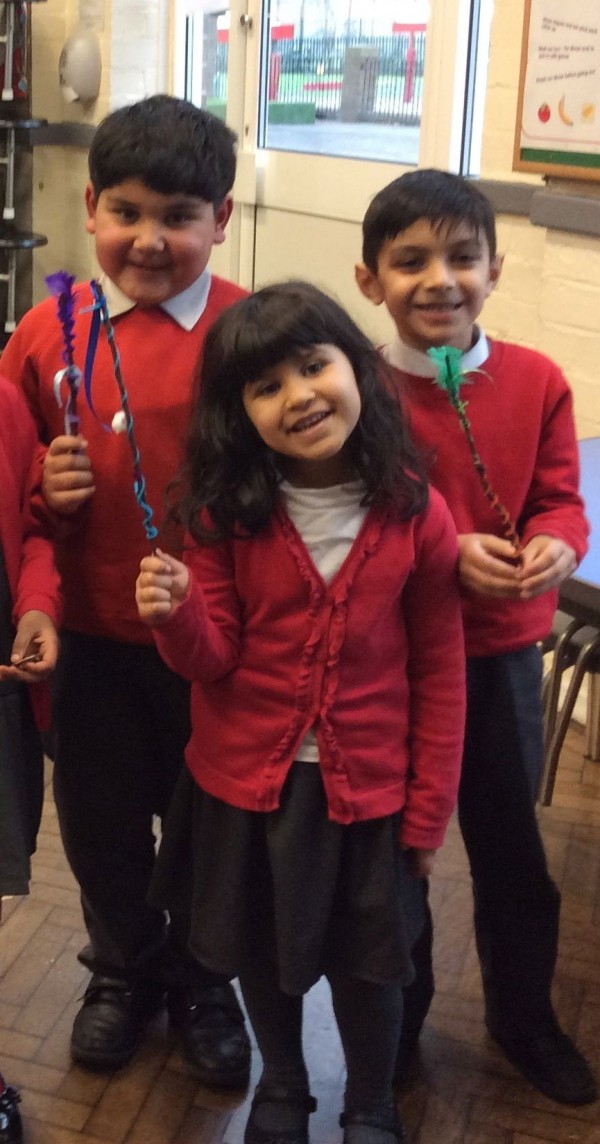 This term we have focused on history. We have learnt about 5 very important people who changed our world. When we arrived back to school after the Christmas holiday, something amazing had happened. The Year 1 building had been transformed into the moon and the teachers were astronauts. WOW!
We had the best day learning about our first famous person - Neil Armstrong. He was the first man to walk on the moon. He did this in 1969.  To help us learn about him and the moon, we made moon rock cakes, modroc moon models, rockets that actually flew and we made a space themed snakes and ladders game to take home. We had such a good time and loved learning about Neil and the other astronauts on their adventure. We were amazed by the footage of the astronauts on the moon. We have learnt his famous phrase "One small step for man. One giant leap for mankind".
The second famous person we learnt about was Sir Francis Drake. He was the first Englishman to circumnavigate the globe.  We looked at maps of the world and planned his route across all the oceans and around all the continents. We used compasses on the iPads to work out which direction we would be travelling in.
Next we learnt about two famous brothers called the Wright Brothers. They were famous for making the first airplane; it flew for 12 seconds.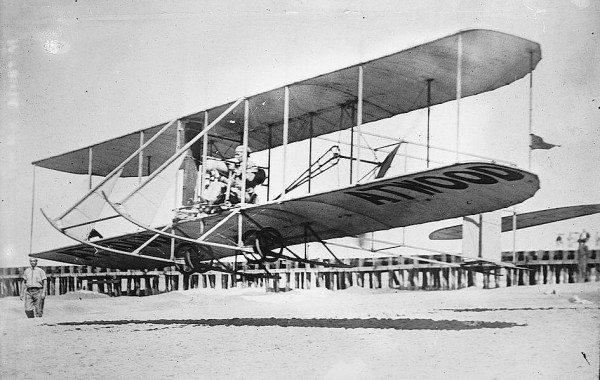 We made our own airplanes from paper and had a compeition to see which plane flew for the furthest. Some of us are very competitive. We also used some websites to find out information about the brothers. We talked about which websites are safe for us to use and what we should do if we are unsure. 
Our fourth famous person was Florence Nightingale. We learnt about how she changed the world for women and nurses. She improved education for nurses and cleaned hospitals. We think one of the best things she did was that she helped everyone, even soliders from t other countries and not her own. She was a great role model to everyone - it did not matter who they were or where they were from, she saw that they needed help and she helped them. What a great lady! We made factfiles of Florence and we used books and the iPads to find out information about her. 
 
The final person we learnt about was Rosa Parks. She was famous because she did not give up her seat on a bus in America. She believed that it was not fair to make her stand because she had different coloured skin to the person who wanted to sit. The children all chose a coloured card out of a bag. We then role played what it would be like to not do something , just because we had a different coloured card. We agreed that we shouldn't treat anyone differently based on their colour, religion etc. We were all allowed to sit down and write with our brand new pencils.
 
We also created some art in the style of Andy Worhol: Pop Art. We took 6 photos of Rosa and painted them different colours.  We worked hard to colour each part of her face and use different colours. We had fun mixing colours and making new ones. We are proud of our art. 
Science
Our first topic in Science this year was Materials. We learned whether a material was waterproof or not by wrapping our class teddy in different materials and putting him out in the rain. We found out that tissue paper is not at all waterproof but tin foil is. We have also learnt some great new words - transparent and opaque. Please ask us what they mean, we love to share our learning with you.
On of our favourite experiments was helping the dinosaurs escape out of the ice. We chose different tools and had a race to get all of the ice off of our toy dinosaur. We concluded that hot water was the most effective as it melted the ice, whereas the spoon was not because it just moved the ice around the table. We also found that the sponge did melt the ice but very slowly and the knife was good at hacking chunks of ice. 
Young Engineers
During our first visit to the Young Engineers Academy we built houses for the three little pigs. We were challenged to build the strongest house. We used straws, sticks and lego bricks. Can you guess which one survived the huffing and puffing of our year 1 lungs?
During our second visit we built bridges to help the Three Billy Goats Gruff cross the river safely. We had to decide which material would be strong enough to hold the goat. We worked hard to design our bridges and problem solve when some of them would not stand up. We perservered and tried our best.