Sports Crew
A School Sport Organising Crew (SSOCrew) is a diverse group of young people who join together to develop, organise and promote school sport and intra-school competition within the School Games.
Ambassadors or Heads of Crew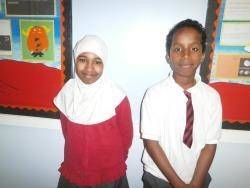 Kifa & Omar.
Their role includes being 'the voice' of the committee. They will motivate other members and represent the committee in meetings with other pupils, staff and outside agencies.
Media Leaders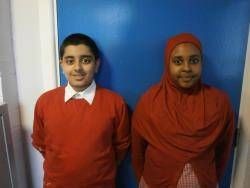 Amaan & Fardowsa.
Their role includes writing news stories, compiling match reports and taking pictures of sporting activities and events for the school website and newsletter.
Equipment Monitors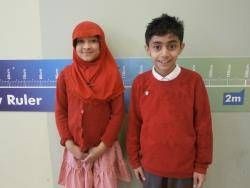 Hibah & Fahad.
Their roles include ensuring that equipment is available and safe for use during lunchtime activities. In addition they must allocate equipment for both playgrounds and supervise the retrieval of this equipment at the end of lunchtime. This will also include events such as Sports Day.
UNICEF – The Right's Respecting School's Award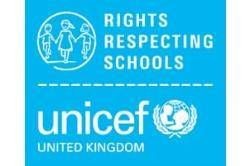 At Parkfield School we have achieved the Level 2 Rights Respecting Schools Award, which is presented by UNICEF. 
UNICEF is the world's leading organisation working for children and their rights. 
The UN Convention on the rights of the child details what countries must do in order for children to grow as healthy as possible, learn at school, receive protection, have their views listened to and are treated fairly. 
The award will teach pupils at Parkfield about the UN Convention on the Rights of the Child so that all children can do the very best they can. 
The RRSA recognises achievement in incorporating the Convention into a school's planning, policies and practice. A rights-respecting school not only teaches about child rights but also models rights and respect in all its relationships – between teacher/adults and pupils, between adults and between pupils.