English/Literacy

Literacy is the ability to read, view, write, design, speak and listen in a way that allows us to communicate effectively and to make sense of the world.
Literacy lasts forever
Literacy is vital to ensuring your child has the best chance to succeed in their schooling and everyday life. Literacy allows us to make sense of a range of written, visual and spoken texts including books, newspapers, magazines, timetables, DVDs, television and radio programs, signs, maps, conversations and instructions.
At Parkfield Community School we are committed to ensuring that every child fulfills their best possible potential in literacy, so that they can access the curriculum and life itself.
A land without literacy is a land without hope.
Phonics 
Throughout EYFS and KS1, Phonics is taught using the Read Write Inc. Programme.
The programme follows a clear structure so that every day, children are learning about the sounds letters make, how to read (blending and segmenting words), spelling patterns, reading fluency and comprehension. Children are grouped and taught at the right pace and level for them.
This programme prepares the children for their phonics screening check at the end of Year 1. We continue to teach in this way until teachers decide their children are ready to move on to a more detailed reading approach (during Year 2).
Reading
Reading is a fundamental skill for our children. The curriculum is designed to enable children to develop their reading skills. All lessons across the curriculum should incorporate elements of reading. Teachers plan their English lessons based upon high quality challenging texts and novels, many of which link to the topics the children are studying.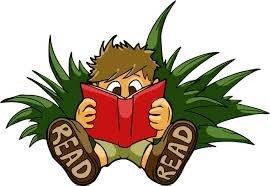 Whole class reading sessions are introduced at the end of Year 2 (when children are ready for these) and continue in Years 3 to 6. This allows children to continue to develop their reading skills and exposes them to increasingly complex extracts and complete texts. The structure of our week's reading lessons can be viewed below: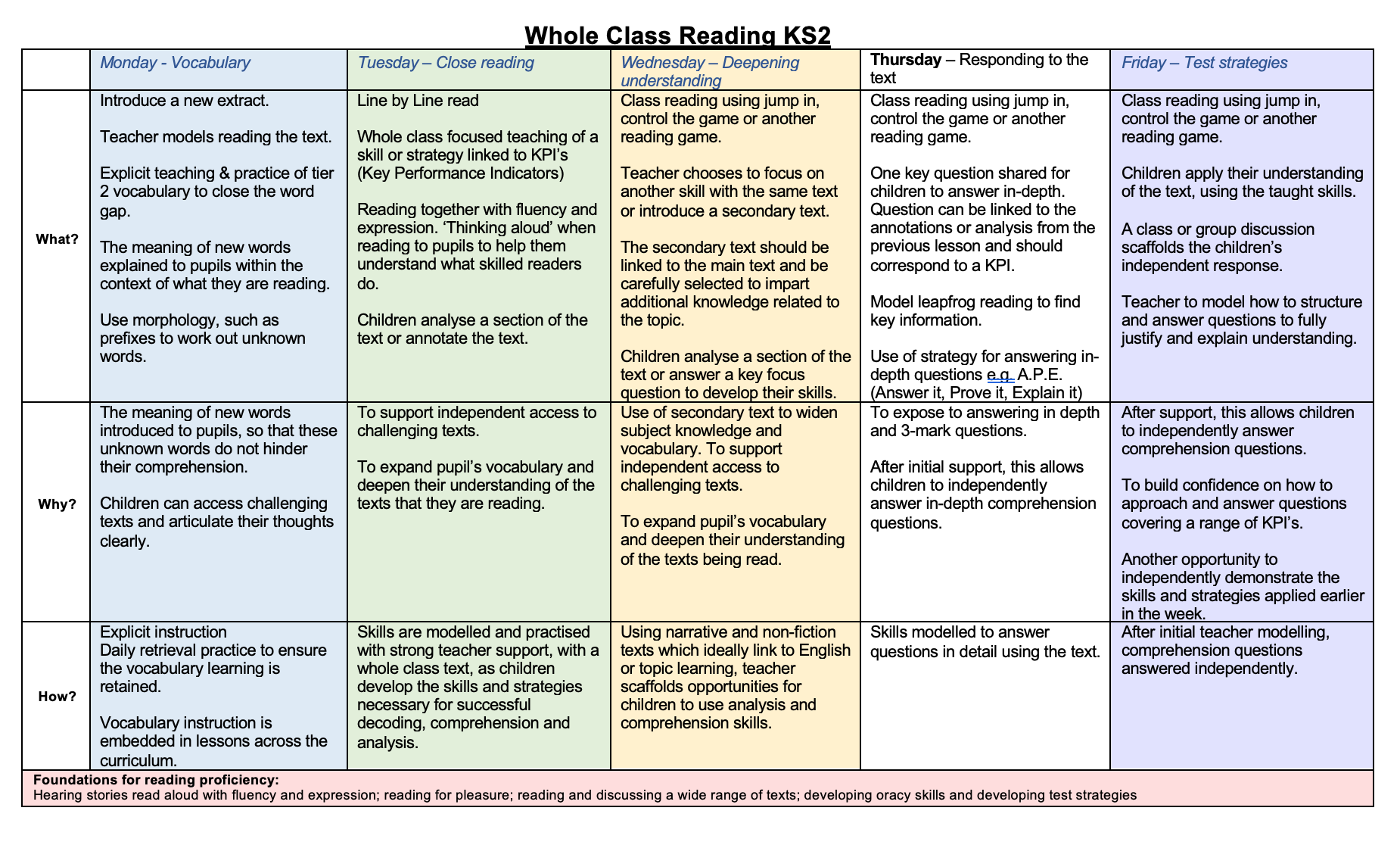 Individual reading takes place regularly at our school, with the children who are less confident with reading receiving individual reading sessions daily. Children from Years 1-6 have access to thousands of online book through MyON. These link with the Accelerated Reader Program which is used to assess children's understanding and to ensure that children are reading books of an appropriate level. All children have access to our well stocked school library. This allows them the freedom to make text choices related to their own interests.
Learning Resources: