English/Literacy

Literacy is the ability to read, view, write, design, speak and listen in a way that allows us to communicate effectively and to make sense of the world.
Literacy lasts forever
Literacy is vital to ensuring your child has the best chance to succeed in their schooling and everyday life. Literacy allows us to make sense of a range of written, visual and spoken texts including books, newspapers, magazines, timetables, DVDs, television and radio programs, signs, maps, conversations and instructions.
At Parkfield Community School we are committed to ensuring that every child fulfills their best possible potential in literacy, so that they can access the curriculum and life itself.
A land without literacy is a land without hope.
The teaching of reading and phonics
At Parkfield Community School we use the Rigby Star and Rigby Rocket scheme for home readers, along with a selection of supplementary books, which the children take home with their main reader.
Phonics is taught at our school using Read Write Inc (developed by Ruth Miskin). This is a whole-school literacy programme for 4-11 year-olds designed to create fluent readers, confident speakers and willing writers.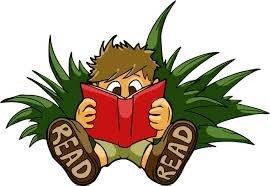 Learning Resources: